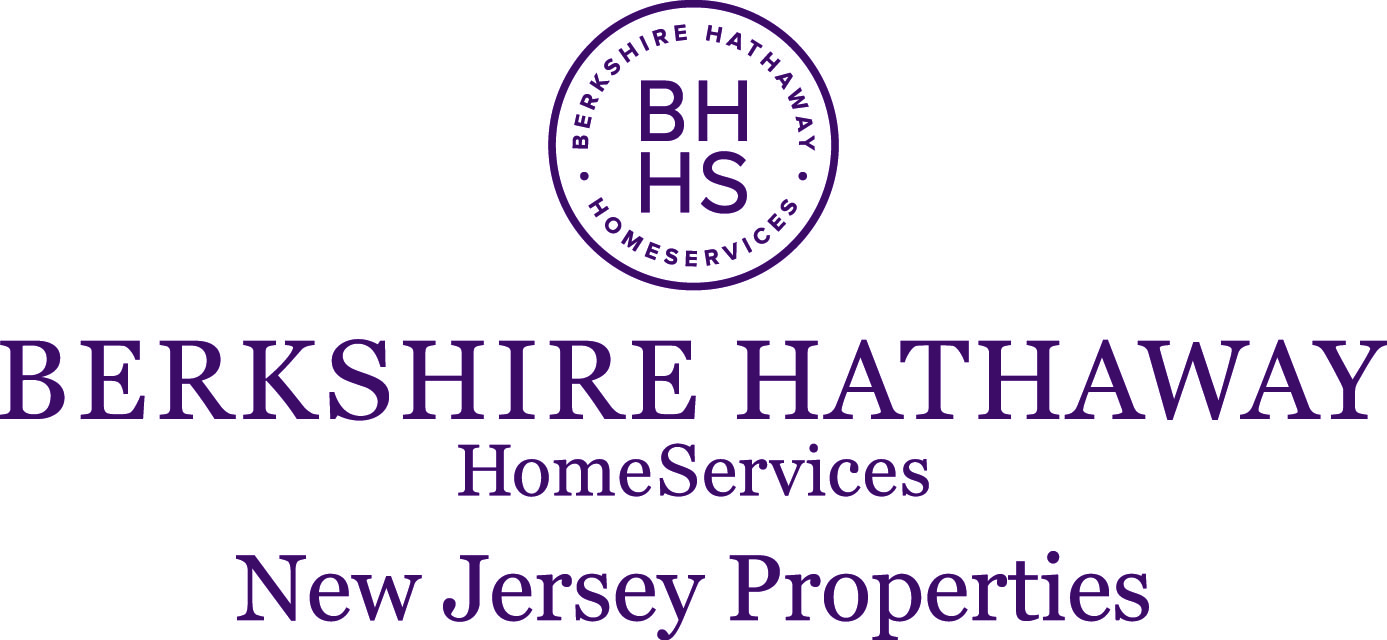 by James Stefanile, ABR, GRI, SRES, QSC, gCertified, REALTOR/Salesperson, Berkshire Hathaway Home Services New Jersey Properties, Montclair Office
REALTOR.com has introduced a partnership with Airbnb, the home sharing and vacation booking website.
The rationale for this affiliation, according to REALTOR.com, is so that prospective home buyers can "try before you buy" by actually living in a neighborhood.
See the REALTOR.com article:
http://realtormag.realtor.org/daily-news/2015/06/24/airbnb-realtorcom-team-up
It took me about 10 seconds to come up with a host of reasons why this was a bad idea.  I'm usually alone in the wilderness criticizing my beloved National Association of REALTORS but, this time, I seem to have company from other REALTORS whose reactions I have read.  Many of my fellow agents have the same doubts I do.  REALTOR.com is an official website of the NAR and if it's teaming up with Airbnb then, by extension, so am I.
For starters, Airbnb has ignored local zoning laws and justifies this by saying it is simply a website which puts renters and landlords together.  Very clever but the net effect is the violation of local zoning laws in most locations. New York City is in the process of cracking down on residents who use their homes for this purpose.  I don't want to be a partner to that kind of conflict with government and I don't think it's wise for REALTORS, anywhere, to be put in that position.
In New Jersey, hotels, inns, boarding houses and anywhere a landlord charges a fee for service is regulated by the Hotel and Multiple Dwelling Law of November 2005 . This law mandates standards of habitability and safety, among others and requires hotelkeepers to pay a tax on hotel rentals.  Read the law below and some other source material:
http://www.state.nj.us/dca/divisions/codes/codreg/pdf_regs/njac_5_10.pdf
http://www.state.nj.us/dca/divisions/codes/offices/bhi_faq.html
http://www.ehow.com/list_6666862_new-jersey-hotel-laws.html
These standards are codified in law for a reason.  They set the bar for what is minimally acceptable and safe for the consumer.  Anyone in the hotel business works to comply with these regulations and is subject to inspection.  Anonymous Airbnb landlords have no such responsibility nor are they willing to accept these verifiable standards of practice.
Next, I question the supposition that a home buyer can get the "feel" of a neighborhood in a short-term rental.  Also, the buyer is only getting a glimpse of one neighborhood.  Further, many Airbnb neighbors are opposed to their neighborhoods being turned into rooming houses and it has spawned many neighborly disputes.  I can't imagine that's going to help a buyer get a good sense of their surroundings, especially if a neighbor tattles to the township and the short-term renters are thrown out by the code enforcement department.
Then there's the issue of liability.  Heaven forbid anything goes wrong, or worse, someone is injured during the rental.  Airbnb takes no responsibility and the culpability of the landlord is vague, at best.  You know what happens when that's the case – lawsuits.  This is just what I don't need when I'm trying to get a transaction going, not to mention that my brokerage could, conceivably, be named as a third-party to the suit if I recommended Airbnb.  I want nothing to do with this.
I'm all for buyers making informed decisions.  But, they've been buying real estate for decades without living there first.  Or, some buyers decide to actually rent a legal, leased apartment in order to find out more about a location before buying – I'm all for that.  You can really immerse yourself into a neighborhood in the course of a 1 year lease.
Proponents of this NAR/Airbnb collaboration will say that a short-term rental will enable buyers to act more quickly if the market and mortgage rates change.  If you see a house and a neighborhood that attracts you, you should act, not wait a weekend or a few weeks.  I can always see the buying signal when I'm showing a home.  If it's strong it should be acted on with due diligence and immediately.
On a practical note, how am I helping buyers if I'm showing them properties they won't buy until their short-term rental ends?  In my market they would be too late as homes sell more quickly than the time they spend in the short-term rental.  Homes sell fast because a market is desirable because of schools, safety, transportation, amenities and ambiance.  I can explain that to a buyer in 5 minutes and, hopefully, I will have sufficient rapport with the customer so my explanation will be well received.  They don't need to hear this from a short-term landlord whose objectives are very different from theirs.  I'm working hard to find them a home they will be happy with.  The Airbnb landlord is working hard to simply rent space.  And, if a buyer approaches me after they've done an Airbnb rental they have, in my view, wasted that time and money.  They will have just as good an idea of an area after a couple of sessions with me.
Here's some more reading material:
http://www.realtor.org/field-guides/field-guide-to-shortFo-term-rental-restrictions
And, here's an article by John Gondelman in the August 2nd New York Times Sunday Review which describes a wildly exaggerated (and pretty funny) Airbnb experience.  Between the laughs, however, are real concerns with the entire concept of home-sharing:
Recently my daughter was about to rent an apartment and she asked me to review the lease.  My main concern was the fact that the landlord stated her intention to participate in Airbnb.  My daughter was not comfortable with that and I suggested she absolutely refuse the rental on that basis.  Fortunately, the landlord relented and decided not to become a short-term hotelier.  I have never found that people are very responsible for things they own on a short-term basis – ask any car rental agency. In my daughter's case I was not anxious for her to be exposed to transient renters who could manifest that behavior.  In the case of buyers renting first with Airbnb I think the same transient irresponsible temptation will be there.  If that's the case in just one instance and an Airbnb tenant (my customer) acts irresponsibly it's not a good way to start a relationship with a neighborhood and, frankly, it doesn't do me any good at all.
In my opinion the entire concept of the "sharing" or "on demand" economy exemplified by such companies as Airbnb and Uber has not been thought through.  These companies show no sign of maturing into responsible corporate citizens but, rather, have chosen to fight to solidify their positions in the face of any law or government body that opposes them. Some people (yes, you, young, tech savvy Gen Xs and Millennials) will argue that this is a new concept making better use of resources and that objections to it are from entrenched interests who resist change.  Personally, I'm all for change – responsible, well thought out progress that benefits us all.  Just because you own a car or a home doesn't mean you can do whatever the heck you want with them.  Airbnb homeowners will argue that they are entitled to use their property however they wish.  No you are not.  Property rights come with responsibilities which are codified in local ordinances.  In my town a homeowner built and stocked a chicken coop and was astounded that the township would object.  That homeowner didn't bother to research the laws and regulations regarding keeping live, undomesticated animals.  Medical offices and therapists who work out of their homes must obey the zoning laws for their neighborhood.  I once had a seller who was manufacturing chemicals in his basement and he couldn't understand why I didn't want his listing.  You can't run a sweat shop, factory, boutique or brothel in your home in a residential area unless it's zoned as such (for the brothel you'd need to go to parts of Nevada, anyway).  In a society, especially a crowded one, your imagined rights cannot trample those of the people around you.  That's why there are laws and licenses.  Driving, for example, is not a right, it's a privilege requiring a license. Being a plumber, restaurant owner, therapist, cab driver, carpenter or REALTOR also demands licensure because the public needs to be assured there is a standard of practice.  Running a hotel or inn is no different.  Any sense of entitlement outside of these considerations is a false one.
I am very reluctant to be a formalized partner to an enterprise that is only partially thought out and based on false suppositions of rights and privileges.  I suspect REALTOR.com is pandering to a new trend without realizing its consequences and I don't think the National Association of REALTORS has thought this one out as well.
Can't get enough of my opinions? Take heart. I have another (non-real estate) blog called "The World At Large by Jim Stefanile – Thoughts On Everything Else".
I am currently writing a history of my family.  You can visit the website at:
https://jimstefanilesotherblog.wordpress.com/
and scroll down to read the chapters in order or you can use the following links to jump to individual chapters.  I hope you can visit:
May's post was "Saddest of Smiles"  Chapter 1 of the history of my family: 
https://jimstefanilesotherblog.wordpress.com/2015/08/03/saddest-of-smiles/
June's post was Chapter 2, "The Sanest One" in the continuing history of my family:
https://jimstefanilesotherblog.wordpress.com/2015/08/03/the-sanest-one/
July's post was Chapter 3, "No Real Connection" in the continuing history of my family:
https://jimstefanilesotherblog.wordpress.com/2015/08/03/no-real-connection/
This month's post is Chapter 4: "Damon Runyon Redux" in the continuing history of my family:
https://jimstefanilesotherblog.wordpress.com/2015/08/03/damon-runyon-redux/