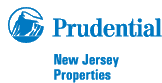 by James Stefanile, ABR, GRI, SRES, QSC, gCertified, REALTOR/Salesperson, Prudential New Jersey Properties, Montclair, NJ
I don't turn down work or clients.  Maybe, someday, when I'm a big time real estate mogul, I will, but, nowadays, no way.
However…every so often one encounters a situation where one must re-examine that paradigm.
How much conflict can you stand in your professional life?  As a member of my management team recently told me, "If this was easy everyone would do it!"
I have a huge tolerance for controversy.  I'm not proud of that.  I don't create these situations but I'm effective when they are encountered.  Maybe it's the result of my misspent youth, maybe it's just maturity (I prefer that one).  Whatever the reason I can usually maneuver a contentious situation successfully but, recently, I've concluded there are some conflicts I just don't need or want.
I've just said no to a listing that I would have wanted under any other circumstance.  The potential for (nay, the already presence of) conflict among the principals was so great and the risk of it swallowing me was so apparent all of a sudden, that I decided I was not the REALTOR for this job.  I'll advocate aggressively for any client but I must feel justified in doing so and I had no such feeling here.
I don't make decisions like that cavalierly and I found myself agonizing over the decision more than I should have.  Are there certain people in the world you must just avoid at all costs?  My past pride would launch me into those situations with difficult people because I always figured I'd be able to pull it out of the fire.  And I always did.  But, as a friend of mine used to say "It makes your edges a little rounder" every time you put your shoulder to that kind of obstacle.  I think my edges are round enough these days, so I said "no thank you".
The resulting furor was even worse than the already controversial situation inherent in the job.  Fortunately, my company ultimately supported my decision.  I don't know if it's over but I know I did the right thing.  There are just so many shitty situations you can have in your life and my dance card is full, thank you.
On the other hand, I have so much to be grateful for in my life including my wonderful daughter, the esteem of my colleagues and a past that even makes me laugh.  As I get older I don't wish to sully these gifts with people who will only drag my perceptions downward.
If I seem to be making a big deal out of this it's because this is a relatively major paradigm shift for me.  I'm not able to be picky because I'm so rich or busy but because it's what's best for me and it's time I started paying more attention to that.