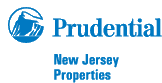 by James Stefanile, ABR, GRI, SRES, QSC, gCertified, REALTOR/Salesperson, Prudential New Jersey Properties, Montclair, NJ Office
This will be an amalgam of various subjects.  The snow is piling up relentlessly in New Jersey, business is, predictably, slower as people hibernate but the market is still improving and mortgage rates actually fell a little in the past few days.
One issue on my mind is the expiration of the federal Homeowners Debt Relief Act which ran out on December 31, 2013 and was not renewed by Congress.  This means that a seller participating in a short sale, a deed in lieu or whose property was foreclosed upon would get a 1099C from the lender, naming the forgiven mortgage debt as income in the year the event occurred.  That seller/owner would, possibly, be liable for federal income tax on that amount.
I believe it's urgent that the Homeowners Debt Relief Act be renewed so that distressed homeowners whose equity has disappeared through no fault of their own would not have to be liable for this "phantom tax".  There is a possible insolvency solution to erase the tax liability but that is not guaranteed in every situation.
Congress does not seem to have the will to renew this important piece of legislation at this time, throwing the short sale market into flux as homeowners have diminished options.  Opponents of the act point to lost tax revenue but I believe that pales next to the dollars lost to the economy by curtailing the activity surrounding the sale of distressed properties.  If less sellers are getting out from under distressed properties and moving on to a more stable financial future, then less buyers will be purchasing these homes either through short sales or REOs and will not be spending the money to purchase and remediate or customize these properties.  I've heard opponents of this relief say it would cost the government $3 to $4 billion dollars a year.  The lack of buyer and seller activity in the same period of time would cost the economy a great deal more than that and that money directly aids the national economy rather than filling the tax coffers where, it can be said, some of it may not be put to the best use.
The National Association of REALTORS has decided on a lobbying strategy rather than a call to action.  The NAR has a powerful, effective lobby in Congress and I'm willing to give their strategy the benefit of the doubt but I hope their efforts included impressing the urgency of the situation on Congress as they did with the flood insurance issue.
Congressman Bill Foster (D-Illinois) introduced the Homeowners Debt Relief Extension Act (H.R. 3856) in the House of Representatives and there is a similar effort in the Senate.  I think it's imperative that we call our elected officials and make the case for this renewal.  If you are not in mortgage distress and you are, somehow, opposed to giving relief to those who are in debt, consider that your property values and quality of life will decline with the continued presence of distressed properties.  A property that is sold will, once again, be put to its highest and best use to the benefit of all in the neighborhood.
Here's some interesting reading on this subject:
http://answers.usa.gov/system/templates/selfservice/USAGov/#!portal/1012/article/3317/Mortgage-Debt-Forgiveness-and-Your-Federal-Taxes
http://dsnews.com/bill-introduced-to-extend-federal-tax-exemption-for-forgiven-mortgage-debt-2014-01-14/
http://www.realtor.org/articles/2014-update-on-mortgage-cancellation-tax-relief
And now, on to another issue that's been on my mind: Eminent Domain and mortgage relief.  You may recall I wrote about this subject at length in my August and October 2013 posts.  I won't get into the details, again, here but I did get a comment on the October blog post from Jeffrey Wright a REALTOR in California who seems to be the voice of the California Association of REALTORS opposition to the Eminent Domain strategy being proposed by the municipal government of Richmond, California.  It reads as follows:
From Jeffrey Wright
Mr. Stefanile, I appreciate your comments.  However you need to do a little more research about the situation in Richmond, CA so that your understanding and facts will be correct.  I'm more than happy to share with you some insight as well as facts.
Jeffrey Wright "shameful" fellow REALTOR
Mr. Wright's slightly miffed signature refers to how I regarded his comments on a PBS Newshour piece as "shameful".  I still think his, the CAR's and the NAR's opposition to this strategy is ill-informed and blindly revenue driven.  In his comments, Mr. Wright offers to share some insights and facts.  I'm still waiting for them and will report on them when, and if, I hear, again, from him.  C'mon Mr. Wright – write!  I promise to take your thoughts seriously and I assure you I will quote you.
Now I must put down my blog thoughts and pick up my snow shovel – again.  People who move to places like California say they miss the seasons but they don't always include New Jersey winters in that nostalgia.  I'd take the chance of missing the 50+ inches of snow we've received so far this winter.  I can't miss it now, it's everywhere I look.