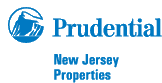 by James Stefanile,  ABR, GRI, SRES, QSC, Gcertified, REALTOR/Salesperson, Prudential New Jersey Properties, Montclair, NJ
I dislike August.  Although my favorite season is summer, August means it's almost over.  I particularly dislike the last week in August because September is ready to storm the stage with its returning hoard of vacationers, back to school commercials, traffic jams and, of course, the new autumn real estate season.
Don't get me wrong – the fall real estate season is a good thing (even though I had good success during the summer).  I expect the phone to ring more often at the office, the management to remind us that summer is over and it's time to re-focus.  Clients who either put off or are preparing for market are going to come calling.  The quiet, serene, unreal, muggy dream of summer will be replaced by the cool, crisp, urgent drumbeat of September and the deliberate skill of baseball will eventually be replaced by the furious chaos of football as our part of the world tilts away from the sun.
I won't miss the beach (I go rarely – I freckle then burn).  I won't miss the incessant ads for various state vacations.  I won't miss the steering wheel too hot to touch.  I will miss the absolutely silent summer afternoons in the neighborhood, only abuzz with insects.  I'll miss the chorus of crickets and other night singers whose number will dwindle with the declining temperature until, sometime in September or October, there will be only one seemingly sad songster chirping outside my window.
Summer has always seemed, to me, a time when we are allowed to pause in the midst of our tumult and contemplate what it means to be still and, maybe even, a bit detached.  I remember being a kid on the first day of one summer.  School ended the day before and, on that first day of freedom, I walked the mile or so to the library.  Before I went in I sat on a bench at a park adjacent to the library in the early summer sun.  It was a genuine Forrest Gump moment.  I just stared into space and thought "I don't have a darn thing to do today".  I will try to describe the joy that thought gave me.  The autonomous thrill that I could decide not to decide to do anything at all that day.
I visited my daughter, who lives in the Southwest, this summer.  It was a wonderful time and I was struck by her love of the serene whisper of nature, away from the madding crowd.  It reminded me of that day near the library all those years ago.  Now I'll re-join that madding crowd, again, here in New Jersey this fall (teeth gritted just a little), I'll get off my childhood park bench and will be my busy, productive, expert self and ready to service all of your real estate needs.  I'll bid farewell, once again, to my favorite season  and accept, once again, that I can't make time stand still (time moves faster and faster as I get older).  Soon, the memory of summer stillness will fade and my nose will have those grindstone marks again as I rummage around the mud room to find the snow shovels.