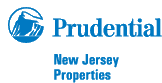 by James Stefanile, ABR, GRI, SRES, QSC, REALTOR/Salesperson, Prudential New Jersey Properties, Montclair, NJ
I represent a large number of landlords in the Essex County area and also have helped many prospective tenants find apartments or houses to rent.  The rental market is very strong currently.  This trend parallels the residential sales market where buyers have been coming back in large numbers.  As people become more confident in their financial position they will be looking for rentals if they aren't ready for the responsibility of home ownership, or, maybe, they've been owners for a long time and are looking for a smaller, simpler lifestyle.  Good rentals, intelligently priced are moving fast.  Here's some tips for tenants and landlords:
For Landlords:
Price It Right.
Like any other offering, you'll get the most interest in a rental unit priced correctly. Not under-priced but priced in keeping with the market.  If you've just spent a bundle on improvements, you've probably simply brought the rental up to market standards and you can't push the rent to try to recoup your expenses quickly.  Aggressively priced rentals, no matter how wonderful, will sit and not rent.  When the rent is too high we hear lots of objections (the living room is too small, there's not enough parking, it's too far from the train, etc.) but when the price comes down those objections go away.  Happens every time.  When a unit is priced correctly I will get as many as 5o calls and emails a day from interested renters and can usually rent something in a couple of weeks, if that.
Fix It Up.
Just because there's a shortage of rentals doesn't mean people will rent an unattractive or out-dated apartment.  Take a hard look at your property and remember it's an investment that will only pay off if it's attractively presented.  If the bathroom sink vanity is cracked replace it, if the cabinets in the kitchen are old and worn and dated replace them, if the floors are scuffed and  scratched have them refinished.  Look closely at your property and try and view it, realistically, through the eyes of a prospective tenant.  Apartments take a beating with use and you need to be mindful of your unit's condition from tenant to tenant.  You're not going to be successful by listing it for rent as soon as the old tenant moves out without fixing and replacing whatever is old and worn.
Don't Run Afoul Of The Law.
Landlords may not demand more than the first month's rent and a maximum of the equivalent of 1.5 month's rent for a security deposit up front.  You may not ask for pet deposits up front.  If required, a portion of a pet fee can be paid every month as "additional rent".  You may not demand the last month's rent upfront.  You must also respect the Fair Housing Laws and please don't ask me to subvert them.  It's a license losing activity for me, even if I was willing.
Please, Please, Please Don't Ask For "Exclusive Agency".
When I list a rental it's an "Exclusive Right To Sell" listing.  That means that all interested tenants, whether my clients or another REALTOR's clients or someone who you meet on the street must engage in the rental process through me.  An "Exclusive Agency" listing means you can rent it as well without my participation which, of course, means I don't get paid.  Why in the world would any REALTOR agree to that?  It means we're competing against each other.  You, also, don't have the means to qualify prospective tenants that I have at my disposal.  I don't take "Exclusive Agency" listings.  I work far too hard on my rentals.  It's not in your best interests, anyway and a waste of your time.
Be Realistic About Showings.
The easier it is to show, the faster it will rent.  Don't impose obstacles to REALTORS showing the rental.  Tell the current tenants they must honor the terms of their lease which states they must co-operate when you are re-renting the unit.  Let me put a key box on the unit so the REALTORS don't have to depend on your schedule or the current tenants'.  If you also occupy the property, don't give the REALTORS and their clients the tour.  Leave the agent alone to show the apartment.  They know how to do it effectively and nothing inhibits a prospective tenant more than an owner breathing down his neck.  Leave them alone.  Let the tenant have a free and unencumbered conversation with the REALTOR who's trained in getting to the bottom of any objections.
Be "Up Front".
Don't wait till the tenant has signed the lease to bring up issues that might derail the transaction.  If you want the tenants to shovel their own snow, say so up front.  If you are asking for a contribution for oil deliveries, etc. make sure I know about it up front so I can make it a factor in the marketing.  A tenant will feel deceived if these kind of issues are sprung on him at the last-minute and it could poison your relationship with the tenant, even if he agrees to these last-minute demands.  Most tenants do not.
A Bird In The Hand.
Usually, the first offer you get will be your best.  I see it over and over again.  Also, the rental will create the biggest buzz in the first week or week and a half it's on the market.  After that it becomes old news.  Most people have seen it and if it hasn't rented in the first 3 weeks or so it means the market has passed on it, either for price or condition for the price.  Be realistic about an offer in the first week or 2 that's a tad below your asking price.  I'm not insisting you accept it but don't reject it out of hand because you're sure another tenant will be just around the corner.  Negotiate if there's only one interested party.  As a result of my marketing you will get plenty of showings and if only one person steps up after a couple of weeks it's a strong indicator of your rentals attractiveness to the market.  Waiting for that perfect phantom tenant will only lead to disappointment.  Conversely, a correctly priced rental in good shape will attract more prospective tenants giving the landlord a choice of applications.
The vast majority of my landlords are savvy when it comes to the issues above.  That's why we're successful in getting their units rented quickly.
For Prospective Tenants:
Time Is Not On Your Side.
Many times a prospective tenant will want to make an appointment to see an apartment in a week or next week during the weekend.  I know you're busy and can't devote all your time to apartment hunting but there are a lot of other people out there looking at the same rental.  Very often, whoever gets there first, wins.  Try to make time to see rentals as soon as you can.  If not, your choices may disappear.
Be Realistic About Competition.
In this rental market it's not uncommon for more than one person to be interested in the same apartment.  My landlords often receive multiple applications.  If you can't be competitive about price or terms, you probably won't win.  Be sure you have a realistic picture of the rental situation in the face of competition.  If the landlord has more people to choose from he won't be that anxious to meet your demands.  I often suggest that tenants in a competitive situation write a personal note to the landlord that can be included with their package.  This is usually very effective.
Know Your Credit History.
Some prospective tenants are surprised when I run their credit reports and it reveals a less than perfect history.  You should know your report, advocate for yourself to fix any errors on the report and do everything you can to repair your credit over time if it's sub standard.
Be Prepared.
If you successfully obtain a lease, you'll need to provide the first month's rent, the security deposit and the REALTOR fee up front.  Be sure you have the means to do this and don't ask for a deferment.  It probably won't be granted by the landlord.
Fast On Your Feet.
I feel good about prospective tenants who I don't have to chase every time I need something, who produce pay stubs and other documentation promptly when asked, keep appointments and, in general, show that they are serious.  I know landlords feel the same.  Enough said.
These are just a few of the issues tenants and landlords need to consider when renting.  If a landlord or tenant is mindful of these facts and serious about the process I know we can generate good results.  Try these out and see for yourself.
For more information on renting in New Jersey, go to: http://www.google.com/url?sa=t&rct=j&q=&esrc=s&frm=1&source=web&cd=2&ved=0CD0QFjAB&url=http%3A%2F%2Fwww.nj.gov%2Fdca%2Fdivisions%2Fcodes%2Fpublications%2Fpdf_lti%2Ft_i_r.pdf&ei=FnuqUZi-G7O54AObxYDwAw&usg=AFQjCNEZrOyXkZrRdCMc-OegexN9MigBEQ&sig2=IQlzzbiK83Mds-gWx5LCBg&bvm=bv.47244034,d.dmg
And visit: http://portal.hud.gov/hudportal/HUD?src=/states/new_jersey/renting/tenantrights
Also: http://www.nj.gov/dca/divisions/codes/offices/landlord_tenant_information.html
And: http://www.nolo.com/legal-encyclopedia/new-jersey-security-deposits-36223.html
Be sure to read about tenants rights: http://www.google.com/url?sa=t&rct=j&q=&esrc=s&frm=1&source=web&cd=3&ved=0CDQQFjAC&url=http%3A%2F%2Fwww.lsnjlaw.org%2FPublications%2FPages%2FManuals%2FTenantsRights.pdf&ei=_3yqUZXIOMLk4APtyoCIBw&usg=AFQjCNGY6mLmR6xNWV_SHDznjOclbFlcrg&sig2=PjoFFMyv8eleWo72_WO6RQ