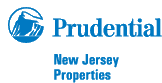 by James Stefanile, ABR, GRI, SRES, QSC, REALTOR/Salesperson, Prudential NJ Properties, Montclair, NJ
My last couple of posts have been upbeat.  I've been congratulated for being so "positive".  As always, I'm grateful that anyone reads this stuff at all and I'm glad someone found it uplifting but I can't help but feel like the disobedient child who's being praised for not throwing his food.
Last month I said I couldn't find anything to complain about.  Things are still going well but this month I've got a bone to pick and it's an old bone.  I've been gnawing on it for some time and it's still stuck in my craw (I've been waiting years for the chance to use that phrase).
In the last few years real estate and relocation companies have decided that we agents needed to be tested in order to qualify for the privilege of accepting certain kinds of work, especially relocation work.  For the 10 years before this I serviced buyers and sellers from multiple relocation companies including government employees.  No one asked for credentials as I successfully navigated those waters again and again.  I know what a relocation package is, what a guaranteed buy-out is and how to do a BMA (sometimes called a BPO).  I know the chain of command in a relocation transaction and I know that discretion is key.  And I'm still wondering exactly what the relocation companies have done to really earn their huge fees in all that time.  Now I have to be certified to participate in this exalted work.  Furthermore, I have to pay every time I have to take one of these tests – and passing once ain't good enough.  Periodic re-certification is here and, you guessed it, so are the recurring fees.
Just for fun I dug out the reference materials from a relocation company test I passed last year.  I have to take the test again and I discovered, not surprisingly, that the reference materials for this year's test were EXACTLY THE SAME.  Therefore, I get to pay to take the same exam I passed (with a very high score, I might add) TWELVE SHORT MONTHS AGO.  It seems a bit excessive.  How about every five years, guys?  Or, maybe, even, every two?  The highlighter ink is barely dry on the old material and I have to review the identical material again.
I've decided to just shut up and do it.  Not doing it would actually be harmful to me because I'll be passing up a chunk of business if I refuse to be extorted by these re-certifications.  I know numerous agents who just refuse to do it.  I'm not that much of a purist, so I'll take the tests, pay the fees ($80 here, $55 there, $25 in another place), convince everyone, every year or so that I haven't forgotten how to do it and say "thank you, sir, may I have another?" when the relocation companies take 40-50% of my commissions and approach me next year with their hands out again with yet another test to pass.
All this practicality and co-operation on my part makes me a little cranky, however.  I can understand testing new agents ONCE.  I realize the need for some sort of standardization.  However, I believe that, if you have a history of relocation work with no terrible screw-ups, that should count as a certification.  My suspicion is that the relo companies have found a new income stream in yearly testing.  It really is like a country club – you have to pay to get in and then there are recurring fees once you are accepted.  But I feel like a country club member who is required to mop the floor and do the dishes – in other words, work for the privilege of being one of the anointed few.  Then I have my pay cut, to boot, with fees that are deducted by all relo companies and departments right off the top of my already reduced commission split in order to maximize the fees and minimize my take home pay.  Where you deduct the fees in a commission calculation has a direct bearing on the size of those fees.  Taking the chunk before any other math is done will increase the fee by about 4-5%.  I call that sneaky math, ignoring who actually did the work.
Oh, I know the rationale… I don't have to go hunting for the business in relo, it's delivered to me on a platter – hooey!  I have to compete for every relo listing I'm handed and the vast majority of relo buyers are not 100% certain they want to live in my market area and eventually go and buy somewhere else.  In fact, I've been told on more than one occasion that my relo buyer was also working with an agent in another market area.  That being so, I'm also competing for that buyer's loyalty.  Or, how about this?  The relo buyer can't sell his current house in Frog's Legs, Arkansas and drops his relo package and leaves the company after I've chauffeured him from hell to breakfast.  Oh, yes – a true story.  Sure, that can happen with any buyer and that's my point – this so-called "silver platter" relo business is no different and no easier than any other kind of business – the only difference is it pays less.
Like I said, I'm just going to shut up and do it.  I do, however, reserve the right to be a little testy about this testing and I'm particularly galled when my betters try to spin me on how great this system is.  I'm not a child (well, maybe a little – and a cranky one at that) and I deserve the straight story, which is, "This is the way it is, so just shut up and do it!"  I would accept that approach more cheerfully because it would, at least, acknowledge the truth of the situation.  But, like everything else in real estate, we have to be upbeat and positive about it or we're looked at askance for throwing our food.
I'm a good boy and I promise I'll be good in the future and I'll be my charming and professional best to relo buyers and sellers.  But every now and then my fist full of food is just too tempting not to chuck.
I've started a new blog called "The World At Large by Jim Stefanile – Thoughts On Everything Else".    (Click the tile to go there)  It deals with everything BUT real estate.  My many and varied opinions have finally gotten the better of me and I felt the need to unleash them on the world in a new package as I continue to publish my thoughts on real estate here.  Hopefully, I won't be dull.  That's my only ambition.
I'll publish the new blog irregularly or as events warrant.  I invite you to visit and share your thoughts.