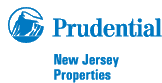 by James Stefanile, ABR, GRI, SRES, QSC, REALTOR/Salesperson, Prudential New Jersey Properties, Montclair, NJ
I usually post on the first of each month.  This post is a little late because things are going so well I couldn't think of anything to complain about or comment on sarcastically.
Then it hit me…that's what I should write about!  Not only is life easier, the market hotter and opportunities more abundant, but it's been so long since that was the case it took me a while to notice.  I am so used to pulling rabbits out of hats over the past few years I didn't notice the rabbits jumping out all by themselves.
I just had a buyer-controlled closing with a relocation transferee.  I showed him four houses in one morning and he bought one of them!  As if that's not good enough, the transaction was so easy it spooked me.  I am so used to drama that I kept expecting the worst.  Never happened.
Maybe things are easier now because I am so used to laboring like a gulag prisoner on each transaction that with the circumstances of market and clients becoming more favorable the transactions seem to go like greased lightning.  Maybe the skills I learned in the lean years are proving more than useful – they are super-charging me.  I am looking forward to a trend.
I had a spectacular December and finished 2012 with, not only my best income in years, but the New Jersey Association of REALTORS Circle of Excellence Award for 2012.  It's a sales performance award.  In my market area there are probably less than 50 winners of the award in all of its levels out of hundreds of area REALTORS so I'm very pleased to be included in such exalted company.
What's trending in front of my eyes is not exactly reflected in the hard, cold market stats.  Some towns in Essex County are still losing housing value year over year (but not by as much as in the depths of the recession).  When I graph the sales results for the year the numbers still look flat with seasonal adjustments.  However, there must be a pent up demand for housing because I am seeing more and more buyers enthusiastically embracing the process.  Also, in my rental business (which I've grown into a major auxiliary over the last few years), the apartments are going fast, often with competition.
And here's the most amazing fact – in the last few listings I've taken, the sellers have stated they want to be competitive and don't want to be lingering on the market with an inflated price.  This decreases our conversation by a third since I don't have to make persuasive arguments on that very subject.  I just nod and congratulate them on their good sense, all the while my head spinning with this new positive paradigm.
The learning curve for anyone involved in buying, selling or renting properties is usually pretty steep and it usually only flattens out after a couple of disappointments.  I've seen that process accelerate as well with buyers becoming more disciplined as the market advantage begins to even out between buyer and seller and with prospective tenants going "all in" to obtain a rental that they may have to compete for.  Needless to say, this makes my job easier no matter what side I'm on.  Combine this with my x-ray vision for spotting problems acquired during the grim time and you've got a real career turbo booster.
In the good old days things were easier because the market was easier.  The National Association of REALTORS (my beloved trade organization masquerading as a union) had more members than any time in its history because; 1. You didn't have to be that smart to be a REALTOR, the market was smart enough, and; 2. You could be a part-timer and get away with it.  Currently, a lot of that dead wood has been weeded from the membership and those of us left are approaching our jobs with heightened and sharpened skills, necessitated by survival in a dismal market.  Now, even though there seems to be some improvement in the market, I believe things are easier because I also got smarter.  I was never a part-time Postal worker and I never moon-lighted by steering the back-end of the fire truck (and I didn't have a spouse or significant other with a REAL job).  I've always been a full-time, make or break REALTOR and I used to spotlight that during my listing presentations.  I still do but I know that most of the other warriors I compete with now are also full-timers.  They have to be.  The "snow babies" (as the nuns in Sunday School used to call the slackers who melted at the first opportunity) are gone, evaporating puddles on the ground.
So bring on your complicated life situations, your belligerent spouses, your irascible attorneys, your environmental disasters, your out-dated kitchens and bathrooms, your zoning peccadilloes,  your mortgage distress.  I can handle it.  But it seems I can also handle the credit-worthy buyer and the pragmatic seller, the motivated tenant and the savvy landlord.  Ain't life grand?