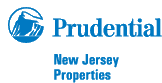 by James Stefanile, ABR, GRI, SRES, QSC, REALTOR/Associate, Prudential NJ Properties
I don't like to write about money because I tend to get whiney when the subject comes up but I've been doing some math lately and, as Mr. Spock would say, "The figures are taking an alarming direction…"
I was thinking about how much it costs me to remain a REALTOR.  When I was in show biz I had some union dues and the occasional expense for a piece of equipment (a light meter, a monocular for lining up a shot, an editing system which I used for 15 years and charged my clients for its use).  That was it.  My accountant and I always struggled to figure business expenses at tax time because I was reimbursed by my clients (sometimes handsomely) for every meal, taxi ride, tank of gas, cocktail, airplane journey, rental car and hotel room.
No such problem finding deductions now that I'm in the home selling fraternity.  On January 1st of every year there are any number of entities lining up with their hands in my pocket.  Here are some:
Errors and Omissions Insurance: To cover me and my company in case I screw up.  $500. yearly premium payable to my brokerage.  So far, like most insurance, they've been collecting my premiums and haven't had to pay out a dime.
Auto Insurance:  As soon as your insurance carrier hears you're a REALTOR your auto premiums go up because they figure your liability increases with many more passengers in your car on a yearly basis.  Not reporting your profession accurately is not a good strategy since if, heaven forbid, something does happen with customers in the car, your insurer may deny the whole claim based on your misinformation.
Garden State Multiple Listing Service Fee: $132 per year for the privilege of using the MLS.  The New Jersey MLS charges $222 per year plus both of these services have set up fees for new members.  You can't possibly be a REALTOR without these services.
REALTOR licensing fee: The State of New Jersey must wet its beak (as the old Italian Black Hand used to say) in order that I be licensed to practice my craft: $160 for the initial license and $100 every 2 years to renew the license plus 12 credits of continuing education courses in that period, expenses for the CE courses to be determined – it's new.  You must satisfy the continuing education requirements in order to maintain your license.  I'm all in favor of REALTORS continuing their education even if it's at the point of a gun.  I sometimes feel like I'm being mugged – someone's holding me down while someone else rifles through my pockets.  This is one of those times.
Supra EKey Service: A General Electric company.  They make the gadgets that we use to get keys to houses out of keyboxes ($89 each).  I pay $21.85 per month for this service.  I couldn't show houses without it nor could I set up keyboxes at my own listings.
Initial fees and yearly dues for my professional designations:  ABR (Accredited Buyer Representative), $400 for the opportunity to work for the designation and $100 dues yearly (they publish a swell newsletter).  GRI (Graduate Realtor Institute), it was a while ago that I labored for 2 years to earn this little nugget and I seem to remember the courses cost hundreds of dollars each (there were 3).  Much to their credit, the GRI organization does not charge yearly dues (no newsletter).  I'm sure that as soon as I say that they will change that policy.  SRES (Seniors Real Estate Specialist), another $400 for the privilege of sweating through classroom and field requirements and another $100 yearly dues for the honor of being listed as a Seniors specialist on their website.  I'm getting to be a specialist at paying for things of questionable value.  QSC (Quality Service Certification), my favorite.  This designation allows me to guarantee the level of service my clients receive.  No problem.  They also charge me $100 per year and will strip me of the designation if my clients' feedback on my service is negative.  Who wouldn't love paying dues to a group who holds that over your head?  There is also an additional galaxy of designations we can pay for and earn, everything from green issues to computer literacy.
Training: In addition to the training associated with earning a specific designation, there's a steady diet of classes for everything from oil tanks to Facebook.  These classes are usually offered by the local REALTOR board and you can pay for and attend classes at other boards.  The fees are not prohibitive, about $25 to $50 each, depending on the topic and the length of the class.  I have nothing bad to say about these.  I've been to quite a few that have offered me big benefits.  What I don't understand is when you're charged for attending webinar training.  All webinars should be free of charge, in my opinion.  I'm already paying for the internet service so the webinar fee seems like double dipping.
Franchise fees: 6% of your commission, on average, payable to the corporate parent of every national brokerage for the use of the brand.  In a recent post I came to the conclusion that brands don't matter that much in real estate but we're proud to be paying for the name all the same.
Relocation certifications: Prudential Relocation requires 3 separate certifications which you can earn online at the cost of $55 per certification.  They instituted this policy after I had been doing relocation work for many years so now I can pay these fees to prove to them that I remember how to do it.  Sirva Relocation used to allow you to earn the certification for free but this year they are requiring that all REALTORS who they use (they've been using me for years) be re-certified and are charging $25.  Ok, it's not a large amount but look at it this way:  how would you like it if your husband or wife charged you $25 to prove you still knew them.  That's what this feels like.
Relocation referral fees: 32% to 38% of your commission, off the top, payable to a relocation company, for closing a deal with a relocation transferee.  I'm much too polite to write about what I think about the services relocation companies provide or to comment on how they support REALTORS during a relocation transaction.  Add to this a 5% fee off your commission, imposed by the relocation department of the local brokerage.  More bad news – on relocation deals your "split" with the company goes down.  If you are entitled to. let's say, a 62.5% split, you are bumped down to a 53% split just because it's a relocation deal.  In the worst case, the transferee's home will remain unsold even after they have to relocate, in which case it becomes an "inventory" property.  The listing agent has to baby-sit this empty house and make sure the grass is cut and the snow gets shoveled and the heat stays on and the pipes don't freeze.  What you get for your trouble is another fee – another chunk – taken out of your commission.  Your commission split can go down to as low as 30%. A classic case of "no good deed goes un-punished".
On-Line Referrals: God forbid you get a referral from your company's website.  You still have to develop that lead into an income producing opportunity so you're not exactly getting a free ride.  For your trouble your commission split goes down just like a relocation deal.
The Lawyer's Diary: An online service that enables you to look up any lawyer's contact information and bio in the state of New Jersey.  $80 per year.  No comment – there are too many lawyer jokes out there already.
Lawn signs: Whenever you see a sign with a specific REALTOR's name on it you should understand that REALTOR paid for the sign, it wasn't paid for by the company.  This also includes many of the sign riders (the inserts that say "under contract", "for sale", "for rent", etc.).  Also for sale: personalized open house signs and flags, riders with your picture, gadgets to light the lawn signs (even though that's illegal in most towns), QR Code signs and much, much more.
Third party websites: Realtor.com, Trulia.com, Zillow.com and other real estate websites.  REALTORS pay for enhanced listings and other premium services so they can market your home with pictures (photographers lying in wait for agents to hire them) and virtual tours (also expensive and paid for by individual agents), expanded descriptions and other services.  Some sites even let you buy zip codes where you will be among a small group of agents whose name will appear if a consumer searches that zip code on that website.
Audio and video:  There are services we can hire to produce videos for our clients' homes.  Thank goodness I have 30 years experience in that so I can do it myself (I knew it would come in handy some day).  There's even a service where you can have a narrated audio tour of the house posted on the lawn of your listing.  Then, the hapless passerby will be bombarded with the spoken virtues of the home.  I remember an amusement park my daughter and I used to go to where they had statues of people who would talk to you if you got too close.  Little kids loved it and would stand there for hours conversing with these mannequins whose voices were those of concealed employees with microphones.  The "Talking House" service reminds me of those dummies.
Advertising: Understand that the smiling picture of the REALTOR on your supermarket cart cost that agent a pretty penny.  There are also many real estate journals and magazines where you can buy your personal ad.   If you market really expensive homes you can buy advertising in the many glossy "fine homes" magazines out there.  Prudential publishes one and there's the Robb Report and many others.  Ads are hundreds of dollars in these publications.  There are also many specialty publications aimed at certain demographics (seniors, for example), where you can buy an ad to appeal to that niche business.  You can pay to have your name and picture plastered on almost anything.  One year I even paid to have my ad and picture on prescription bags from a pharmacy.  How bizarre is that?
Conventions:  The New Jersey Association of Realtors hosts a convention in Atlantic City every December.  Not exactly beach weather.  $100 to attend plus your hotel if you stay for the entire 3 days and, of course, food, transportation and all you can lose at the casinos.  The Prudential Real Estate Affiliates (or whoever we are now) hosts a national convention every March in some pretty good destinations: Orlando, Florida; Austin, Texas; New Orleans, Louisiana, to name a few.  Early bird registration fee is $399 and it gets more expensive the closer to the event until it's about $599.  This year my local company is offering to subsidize most of this cost.  That's very good of them.  If I had a burning desire to travel to Orlando to hear the producer of "Survivor" talk about his life (no kidding – he was a featured speaker at a past convention), I'd go.  Or if I had an inclination to be massaged as a top producer in front of my national peers or see my company praised for its charitable donations work, I'd certainly attend.  Or if I wanted to network with people I will never again see in my lifetime, I'd be there.  Or if I was dying to hear what this year's leadership suits had to say to motivate me, I'd be happy to pay for the airfare, hotel, food and booze (oh yes, I've seen many the drunken lady REALTORS arm wrestling at the bar) associated with these events.  There are also conventions for every professional designation in real estate, all with registration fees and traveling expenses.  In addition, Prudential has a "Summit Conference" convention for top producers – by invitation only.  Very flattering, but you still get to pay your own way, including a registration fee.  Maybe it's just me, but if you are that important to a company that they invite you to a conference, shouldn't they at least not charge you a registration fee?  Finally, there's yet another convention hosted by the National Association of Realtors every year where they talk about God knows what.  I think it would be great fun to go to every one of these conventions in a year.  It would be your job, with no time for anything else – like earning a living.
Trinkets: No convention would be complete without the trade show exhibitions. You can buy everything from REALTOR cuff links to software that will change your life to closing gifts for your clients (I think the wrong people are getting the gifts. Shouldn't it be the other way around?). If you have an urge to wear a shirt, poncho, hat or eye patch with your company's logo on it you can certainly buy this haute couture as well. I have colleagues who can't resist these convention booths and come home with the most amazing assortment of expensive stuff you'll never need.
Coaching: Don't get me started on this one.  I've written at length in this blog about what I think about the real estate coaching industry.  Suffice it to say it ain't cheap to drink the Kool Aide this bunch ladles out.  I  spent $12,000 one year for a weekly coaching session (at 6am!! – what was I thinking??) plus the registration fees and traveling expenses for that organization's conventions and seminars (more conventions!).  I also doled out more money than I care to remember for books, cd's, kits and associated services.  By the time I wised up I had paid a small fortune to a guru who specialized in telling me the obvious.  Good times!
Charities: I'm all for "giving back" or "paying forward" or whatever the popular term is.  We are bombarded with golf outings, basketball pools, bowling tournaments, 3 legged races and who knows what else, all for charity.  Maybe someday I'll be able to contribute to all the charities our companies urge us to support without becoming a charity case myself.
Awards dinners and luncheons:  $50 to $75 a pop, on average, to eat the rubber chicken at an over decorated catering house and fete your fellow practitioners who have achieved sales goals or have been elected to REALTOR leadership positions.  There is rarely an open bar.
Business Models: If you're an agent with certain companies (not mine, thank God), their business model has you paying for every paper clip, memo pad, keybox, paying for internet access and phone service and paying a monthly "desk fee" which, alone, can be hundreds of dollars.  Paying for the privilege of having a desk in an office!  Even the worst examples of corporate America haven't come up with that one!  There are brokerages out there who consider their offices as just places to meet clients and figure agents can work at home for the rest of the job and if you want more of an office presence it's gonna cost you.
Commission splits:  How would you like to work at a brokerage who charges you for all of the above plus takes a chunk out of every one of your commissions?  All this and you're not even an employee, you're an independent contractor with all of the nothing you get for that designation.  Luckily, many brokerages have a business model where you do get a desk (mine would make a 4th grader proud) a phone and the internet in exchange for the part of your commission they take, plus they offer training (some free) and some marketing tools – oh – and the brand – you remember how important that is.
West Essex Board of Realtors dues and membership in the New Jersey Association of Realtors and the National Association of Realtors: You can't practice without this membership.  I suppose our dues fund the state and national lobbying efforts of these organizations.  Oh – and I can get a discount renting a car as a member.  Other than that I can't figure out why I'm paying a very expensive $500. every year.  The National Association of Realtors is the biggest trade organization in the United States and I'm all for trade organizations but it makes me wonder when you can't ply your trade unless you're a member.  It's a trade organization, not a union.  Required union membership is, at least, based on the presumption that union members have fulfilled a standard of knowledge in the industry the union serves.  Before full union membership is granted, usually there is an apprentice or journeyman period to ensure a standard of competence.  The newest, least knowledgable REALTORS must belong to a local board and the NAR so that REALTOR you chose could be the greenest of apprentices but is still a full-fledged, dues paying member of the NAR who only had to pass a soft-ball State sponsored exam to be admitted to the club.  Further, other industries have a formalized agreement that they will use the services of union members and there is a Collective Bargaining Agreement codifying the relationship to ensure that all parties (the union membership and its clients) are treated fairly.  You, the consumer, have offered no such license to the National Association of Realtors.  The NAR has appointed itself your exclusive partner and will allow you no other choice – it will even force you to use its dumbest, least able members if you're unlucky enough to choose an inadequate REALTOR.  You may think agents know what they're doing just because they're wearing the REALTOR lapel pin and are sanctioned by the NAR.  Not by a long shot.  You get no guarantees from the NAR.  We have a Code of Ethics but there's no formalized agreement with you that will protect your rights as a consumer.  You need to depend on the government for that in the form of the NJ Real Estate Commission which oversees this industry.  If it takes a dedicated government organization to wrangle a trade organization that's gotta tell you something.  The unions also have pension and welfare benefits – no such luck with this bunch.  Instead of that kind of support, if agents don't pay these outrageous dues they will strip you of your WEBOR, NJAR and NAR membership, deprive you of your status as a member of the MLS and will force your brokerage to return your license to the NJ Real Estate Commission.  This is serious, strong arm extortion.  Supposedly we're paying for the NJAR and the NAR to work for our collective benefit…I would laugh myself silly at the idea if I didn't feel so assaulted.  I ain't laughing at all.  If you are suffering, as a REALTOR, from the downturn in the market, your trade organization will help you by kicking you out, making it impossible for you to make a living.  Nice policy, huh?  This is how a trade organization who is supposedly there to support and represent you treats its members.  Even the worst of the entertainment unions I experienced (and there are some doozies) wouldn't do that.  I have seen unions go to extraordinary lengths to prop up struggling members.  Some unions will even take care of their ancient membership until death in facilities funded primarily by the unions.  Last I heard, there weren't any old REALTOR's homes.  A union will always go to bat for its members, right or wrong.  If a consumer even thinks I've done wrong I'll have the Real Estate Commission down my throat and the NAR and NJAR will be nowhere in sight.  My advice to the NAR: If you're going to act like a union, then behave like a union toward your membership, not some half-assed imitation of one with no regard for its members.  I know I'm going on and on about this and I don't care…these organizational issues are among the biggest insults of all the indignities agents are asked to endure.  On some of the other issues in this post I've tried to be amusing.  On this one I'm just plain damn mad.
I told you I can get whiney when money is discussed.  I had a friend recently ask me, after I was whining about something associated with this job, "And you continue to do this – why?"  All of a sudden I had to come up with some good reasons or just look like a complaining idiot.  "It's local…", I stammered, and probably came up with enough banal other reasons to change the subject.  So now, having had the opportunity to ponder this question calmly and without the pressure of conversation I can give some good reasons why I continue in this profession:  It's interesting, I can make my own schedule (was very important when my daughter was little), it certainly is local – I don't have to commute to NY every day and I like my local area, I like being there every day.  One of the reasons I left show business was I was tired of living in airports.  Most of all, real estate is a challenge.  If I'm not on my toes I can't do this job, it's too demanding.  You'd think I'd resent that, given all the complaining I've done in this post.  Well, I'm sorry to disappoint you but it's what makes all the expense almost worth it.  I think the only reason real estate can get away with having its hand in my pocket all the time is that the work is interesting and challenging and, even, fun, in a macabre sort of way.  And if you work really, really hard you can actually make a living at it.
So, the next time you speak with a REALTOR, understand that he or she is paying dearly for the privilege of serving you.  And we do it with a smile.