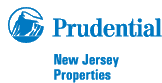 by James Stefanile, ABR, GRI, SRES, QSC, REALTOR/Associate, Prudential NJ Properties
Do you buy supermarket generics?  I sure do.  I'm a REALTOR, remember?  The past 3 years have been challenging and the A&P brand dishwasher liquid works the same as the much more expensive brand name.
Do you use generic prescription drugs? I use them as well and I use the pharmacy at a local discount warehouse rather than the brand name chain drug stores.  I have found my prescriptions are about 1/5 the price at the warehouse – same generics!  Can you imagine!!?
I want efficient, effective products and I don't care if it says A&P or a brand name on the package.  There is, also, no guarantee that a product is not going to stink just because it has a recognized brand name attached to it.  My loyalty is to quality, not names.
I understand that some folks feel safe and comfortable with certain brands they've always used but brands also disappear.  It's a fact of life.  People aren't running, screaming into the streets, tearing their hair because they can't buy Sunshine Hi Ho crackers or a Datsun anymore.  Was anyone really upset when New Jersey Bell, New York Telephone and New England Telephone became NYNEX, then Bell Atlantic and, finally, Verizon?  Don't go looking for Chemical Bank,  FW Woolworth, B. Altman, Howard Johnson's, E.F. Hutton, Paine Webber, Oldsmobiles, Plymouths or Pontiacs, McDonnell Douglas, Eastern Airlines, TWA, Rustler Steak House, Checker cabs or Rexall Drugs.  They're gone.  Disappeared into the maw of the merger, fell into the cauldron of a dwindling consumer base, got absorbed into a consolidated business model or simply proffered an updated name.  Society has persevered, somehow, without these storied brands and will, no doubt do the same in the recent real estate consolidation and merger environment.
Brands go in and out of existence in real estate, also.  A few years ago, in my market area, Schweppe and Company was a dominant brokerage.  Never heard of them?  That's because they don't exist any more.  How about Burgdorff?  Heard of them?  Probably, but don't go looking for them in the phone book.  They bought Schweppe and, now, both are gone.  How about this little tid bit: Century 21, Coldwell Banker, ERA and Burgdorff (when it existed) and then Schweppe Burgdorff (until its demise) are and were all owned by the same company.  What does that tell you about the unique characteristics of each of those brands?  What it tells me is that soap is soap, no matter the name on the box and a duck is a duck no matter the color of its feathers.
Brands in real estate do support their agents with some technology and training.  I have no scientific proof but I'll be surprised if this varies a whole lot from brand to brand.  Many company trainers I have met have had a career with multiple brands.  You can, also, throw all the branded training you can muster and some agents  and it just won't stick.   Does their brand matter?  Not at all.  They're stinkers no matter who they work for.
If there is brand recognition in real estate, as in consumer products as a whole,  I have come to the conclusion that only the smallest fraction of consumers use brand loyalty as a motivating criterion when picking a REALTOR.  Picking a service provider is different from picking a box of soap.  Did you hire your last REALTOR because they came from Prudential, Sotheby's, ReMax, Coldwell Banker or Century 21?  I'll bet not.  I don't think the cost of  the agent's services or any special programs or concierge service was the determining factor, either. I think you hired your agent because you felt a connection and you were impressed with the agent's persona when you interviewed him or her.  Maybe you knew someone who used that agent and was pleased or you saw that agent's name a lot in your area.  There's also a bunch of local brokerages not affiliated with a larger brand and those agents may have gotten your business as well regardless of their lack of major branding.  As little as 25 years ago there were many fewer major brand names in real estate than now and houses got bought and sold anyhow by the many brokerages with only local affiliations.
What all this is leading to is the big news regarding the Prudential Real Estate Affiliates or PREA which, until just recently, was a Prudential Insurance Company of America company – oops! that's not their name anymore –   was a Prudential Financial company.
On December 6, 2011  Prudential's real estate business network (PRERS – Prudential Real Estate and Relocation Services – which included the Prudential Real Estate brokerages and Prudential Relocation) was sold to Brookfield Residential Property Services, an affiliate of Brookfield Asset Management.  The union creates North America's third-largest residential real estate brokerage business and the world's second-largest relocation-services provider.  Under a licensing agreement, Prudential Real Estate affiliates will continue using the Prudential name for the duration of their franchise agreements. Affiliates whose contracts expire within the next two years have the right to renew and continue using the Prudential brand for an additional five years.
I guess branding is important to someone involved in this sale/merger.  Why else would the Prudential name be licensed and maintained?  So what does this make me?  I'm still an associate with Prudential New Jersey Properties so I guess I'm still a Prudential agent – at least in name.
We've been getting our fair share of razzing from other brokerages ("Do you know the name of your company today? We do." – hil-ar-i-ous!).  It's ok.  I did the same to them when they went through their branding convulsions.  I am, however,  far too polite to razz the alarming number of agents who move  from company to company with some frequency.  There are some agents who have been with 3 or even 4 different companies since I've known them in the past 10 years.  Branding, obviously, means nothing to them or else how do they explain their new and frequently changing loyalties?  Local brokers will also pop up as a broker with a different company.  What this says is these folks are marketing themselves first and whatever brand they happen to be at the moment, a casual second.
Does the morphing of Prudential  Real Estate into another brand matter to the services I provide?  Not in the least.  I am still me (sounds vaguely biblical, doesn't it?) and my work ethic, experience, skills and attitude haven't changed a bit.  Call me a Prudential agent or a Brookfield agent or a Real Living agent (the name of Brookfield's U.S. brokerage franchisees)  but I'm still the same old Jim who will walk through fire for you, will still give you the best advice for your situations, will still help you avoid the myriad pitfalls in a real estate transaction and will work hard for you with a standard of service and knowledge that I challenge anyone to match.
At least for now, our real estate network will have the same management team who made the jump from Prudential with the sale.  All companies concerned in this sale have been stressing that it's business as usual.  That, to me, is the final proof that branding is a minor consideration when conducting business in real estate.  The dollars you spend or receive when buying or selling a home are your dollars regardless of  the names of the companies brokering the deal.  You will be satisfied or dissatisfied based on your very personal, individualized experience in a real estate transaction regardless of the names on the commission checks.
As we begin 2012, call me a Prudential agent, call me a Brookfield agent or call me whatever else (just don't call me late for dinner! – I love that joke) and what you'll get is what you deserve – a high quality REALTOR – whoever I am.