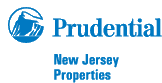 by James Stefanile, ABR, GRI, SRES, QSC, REALTOR/Associate, Prudential NJ Properties
My father was a window trimmer.  "A what?" you may ask.  He created window displays for retail stores, car showrooms, trade shows, etc.  You don't see much of this anymore.  Many stores don't even have front window display areas.  You'll find descendents of the trade mostly in liquor stores.  These "trimmers" are usually in the employ of a liquor company.  My father was a free-lancer.
He used to take me on jobs from time to time when I was a kid.  I would hold the ladder, hand him the staple gun, etc.  He was rather demanding, an "artist" of humble gifts and I confess I didn't enjoy those outings.  I don't know if he wanted me to carry on the family business or not but it didn't appeal to me.  My professional interests eventually took me in other directions and he never commented on his ambitions for me.  He never seemed disappointed that I didn't pick up the staple gun.  On the contrary, he said I was smarter than he for forging the path I took.
Here in real estate there are many, many family businesses or "teams" consisting of parents and their children.  There are brokerages that have been in the same family for generations.  These family businesses kind of remind me of the old days when any kind of business, be it building, plumbing, dry cleaning, a hardware store or a butcher shop was manned by family members and it was expected that children would inherit and run the business when the parents retired.
I'm not knocking the idea, although it seems a bit quaint and antique to me.  I marvel at the family who can work and live together.  Day in and day out, no buffer zone, no break from each other.  It's either hell on earth or a model of loving, co-operative family life I'm not programmed to understand.  I can appreciate it, however, and the people who make it happen.  I think it's great that parent and child can exist in a mutual endeavor with a common goal.
I'm not sure it's the most fulfilling destiny for a child, however, the easy access to money and a job notwithstanding.  Here again, it's an antique notions.  Back in the day, opportunities and ambitions were limited.  It was not a given that family members would go to college.  The family business was a survival path for everyone in the family.  Now, the sky's the limit for most children.  They don't want to come home every night smelling of fish or provolone like their parents.  They want to explore, to achieve a unique destiny.  Many modern parents are encouraging these individualized ambitions as well.  We seem to be evolving toward self fulfillment and away from tight-knit family ambitions.
So, I look at these real estate "brats" with a combination of condescension, wonder and awe.  I regard them as limited throwbacks and lucky bastards at the same time.  I appreciate that they had good adult examples to follow, successful, hard-working parents who passed on the business and the ethic to run it.  I suppose I'm a little envious of the largess they inherited.  Every dime I've ever had I made happen myself with no help from parents, college professors or anyone else and I started earning real money at a very early age.
I was at a real estate convention where a mother/daughter team was on a discussion panel.  They're from California and they are top producers not only in their market but in the nation as a whole.  What struck me most of all was the obvious affection they had for each other.  By the way, they were both beautiful and beautifully dressed (in almost matching suits) and perfectly coiffed.  They made a lasting impression on me because my life does not include this kind of parent/child paradigm and looking at it makes me struggle to understand it.  The daughter was not just Mom's water-carrier, either.  She was an equally contributing and skilled member of the team.  I was impressed, appalled and confused at the same time.  I watched the daughter work the crowd after the discussion and she seemed very invested in the whole scene.  I still wondered, was the child's ambition always the same as Mom's or was she dragged into the business by default, by a parent's assumption?
I guess by now it's obvious I'm an individual who's followed his own drummer and no one else's.  My daughter has inherited the same dubious distinction.  She's currently out west pursuing a path that would never have occurred to me.  She looked at real estate with a combination of horror, pity (for me, I guess) and non-comprehension.  She's an outdoor girl and the idea of being in an office, even for a little while makes her shudder and the thought of dealing with people in the midst of an emotional financial transaction made her nauseous.  My reaction is – great!  Be your own girl.  Don't rely on or adopt my idea of security.  She can inherit my work ethic, my savvy, my instinct for people – and she has – some of the things she tells me about her interactions remind me of me.  She doesn't, however, have to inherit the ambitions I've had.  You may recall I was in show business before real estate. When my daughter was in high school she became a very skilled stage manager (one of the many jobs I had had in the business) for some very large and complicated school musicals.  I was filled with dread that show biz would become her chosen path since she was, obviously, good at it.  It's the hardest business imaginable (next to music and restaurants).  She grew out of it in time with no opinion from me.  It would never occur to me to encourage my child after my interests (or to discourage any vocation).  As a matter of fact, one of the half-joking "threats" I used in her high school career was "You're only one failing grade away from a real estate license!".
I'm going to assume that the real estate parents I've met have encouraged their children's participation in the family business as voluntary and optional – a familial embrace and invitation.  I'll also assume the interactions in these family businesses are loving, collegial and family centered with everyone 's fulfillment coming from the family's common ambition.  Bless these people who can combine family and self-fulfillment.  And bless those parents who build something worth passing on.  My father didn't exactly retire, he just stopped working (in his 70's) and by that time there wasn't much of a business left. 
Being a rugged individualist has its rewards, I have found, but it also exists in a solitary neck of the woods.  Perhaps being part of a family enterprise has its limiting drawbacks as well.  Maybe there's an ambition out there where we can have everything.  I doubt it.