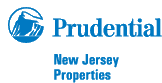 by James Stefanile, ABR, GRI, SRES, QSC, REALTOR/Associate, Prudential NJ Properties
As I've hinted in these pages in the past, I was in show business for about 30 years.  Somewhere in 2000 I started counting the amount of days I was seriously away from home each year.  My daughter was 11, I was a single parent and I decided it might be time for a change.  The landscape in my niche of the business was changing as well with lots of 20 somethings willing to work for a fraction of what an experienced practitioner like myself commanded.  I was still in demand but I saw the writing on the wall.
All of these factors encouraged me to look around for another alternative – a local alternative.  The A&P was a thought.  Maybe a slicer at one of the local delis.  How about a reporter's job at the Montclair Times?  I was a working journalist, after all, among other things.  Maybe I should start my own local business…doing what?  Then I saw an ad in that same Montclair Times: "Burnt out?  Need a new career path? See if real estate is for you!"  I wasn't burnt – I had plenty more to offer the "great bitch goddess" as show business is called.  I did need a new path and here was what seemed a local, serious and adult opportunity (make up your own jokes – I'm not going there.)
So I went to visit the real estate broker who placed that ad.  I subsequently learned it's what's known as a "place holder" ad.  A business leaves it in place week after week unit they need it for a specific reason.  So with no effort, Judy Zinn of Prudential Zinn got me – lucky her.
Judy sponsored me for the pre-licensing course which I took in Fairfield, NJ and thus begins the tale…
Monday, September 10, 2001, the first day of the course, we were handed what must have been a 1,000 page book which was our textbook. The class then began unceremoniously and we were immersed in laws and protected classes of consumers and brokerage business models.  I went home, head swimming, and wondered if I had made a wise choice.
The second day the class began, again, at 8:30 am and proceeded for a few minutes until the teacher was called out of the room.  He returned, ashen-faced, and announced that an airplane had crashed into the World Trade Center.  People in the class began shouting and some even screamed and left the room.  I later found out they had relatives working at the Trade Center.  I was completely flummoxed between processing this new direction in my life and this unfamiliar real estate jargon and now this disastrous news.  I sat stunned as the teacher announced that another plane had crashed and it seemed it was not accidental.  Keep in mind, cell phones were not as pervasive then so if you wanted more information you'd have to find a radio or a land line phone or a t.v., none of which were in that room.  I did have a cell phone (the size of a small child) but soon discovered the networks (fledgling in those days) were overwhelmed.
The teacher offered to continue the class for the 50% of us still there and I stayed.  I couldn't think of a reason not to – not that any of us really learned anything that day.
Driving home on Route 46 East, there were digital billboards announcing that New York City was closed (!!).  The radio was abuzz with reports of the fall of the towers, the attack on the Pentagon and the crash of another plane in Pennsylvania.  America was under attack, from all indications, from adversaries unknown and also unknown was whether there was more to come.  The President was in Air Force One and there were dire predictions of the economy crashing.  I confess I wondered if I had chosen the best week to change my life.  My cell phone rang (not a common occurrence in those days, and especially not that day) and it was my daughter's teacher who said my girl wanted to speak to me to see if I was OK.  She knew I worked in New York City a lot and didn't know if I was affected by the events of the day. I told her I was on my way to see her and we'd be together in a few minutes.  That was the only bright spot that day.
The third day of the pre-licensing course proceeded somberly, and the fourth and fifth and so on.  I got my real estate license during the period directly after 9/11 when the phones at real estate offices were absolutely silent.  It was as though everyone had paused their everyday pursuits and the business of America ground to a halt.  I was a member of a brokerage by then and, again, wondered if this was the best decision I'd ever made.  I comforted myself with the fact that I was alive, as was everyone in my family.  I learned that a person of my new acquaintance had lost a daughter in the towers and I then didn't feel my own misgivings were that important, after all.
Then the next 10 years happened and here we are today, about to mark the solemn 10th anniversary of America at war.  I have forged what I can call a successful career in real estate, ups and downs in the market notwithstanding.  My daughter is all grown up and establishing her own life and I was sitting here on September 1st wondering what to write this month in this blog.  I considered writing a column complaining of recent government actions that would negatively impact home ownership or a couple of other topics when it hit me – this is a significant anniversary for me, individually, as well.  It did turn out to be a good life-choice for me.  I succeeded in making a living and working locally and being successfully involved in my daughter's life.  I can celebrate that good fortune but it will always be tinged with the sadness of that day – the second day – of my new life.