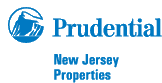 by James Stefanile, ABR, GRI, SRES, QSC, REALTOR/Associate, Prudential NJ Properties
No free lunch?  Says who?  If you're a REALTOR you can have multiple free lunches every week!  More about this later.
The originator of the "11th Commandment" was a cameraman/director of photography I worked with when I was a director in the tv/movie business.  He was a curmudgeon, a talented, self-made individual with a bone-crushing work ethic.  What he meant was, obviously, there can be no reward without effort.  A real party-pooper.
When I became a REALTOR (after 30 years in show business)  I had to tip my hat to my former camera colleague.  Once again in my life my success was directly proportional to my effort.  I've had the misfortune of always being in professions where that is true.  No 9 to 5 salary job, paid-whether-you produce-or-not job for me.  Oh, no, I was too special for that!  I needed to be an entrepreneur (an independent film and tv producer or a REALTOR).  Ego has its downside, evidently.
You may remember from past posts that REALTORS are independent contractors.  We are not W-2 employees in the brokerages where we work.  If we don't produce, we don't get paid.  In the success cafeteria, lunch is only served on the sweat of our brow.
But, wait!  There's a small exception to this gloomy situation:  Sometimes, when there's an open house just for REALTORS, lunch is served.  A free lunch!  Take that, crusty cameraman who tinkered with his lighting so much I had to physically restrain him so I could get the shot!
Any other perks, gimmes, premiums, freebies in the real estate profession?  Nope.  As a matter of fact, the Real Estate Commission of New Jersey has very specific rules and regs about REALTORS giving and getting gifts. Oh, sure, we get free training from time to time and free exposure on some websites, depending on what company you work for.  Those aren't perks.  They are necessary tools (and little enough for the 40-50% of our commissions the company keeps).  A perk is a little yummy something that just comes with the job: free dinners, a massage, free drinks, free Yankee tickets, third row center at a Broadway show, free greens fees, a Vegas junket, a weekend in Bermuda.  Non-existent in real estate.  In fairness, I've gotten free dinner and drinks on occasion but they weren't dependable perks, they were the ad hoc product of my manager or broker's generosity.
But back to the REALTOR open house free lunch…  Usually sandwiches from the local deli  (and sometimes too damn many ham sandwiches – I assume ham is cheaper than other cold cuts),  often with dessert.  The exceptional lunches are actually CATERED!  Fresh, imaginative dishes, sometimes hot, with soups, salads and creative side dishes – heaven!  Then, there are the REALTORS who make and serve their own food – homemade chili, green salads, bruschetta, homemade pizza, meat and seafood salads, smoked salmon appetizers, quiches, lasagna and on and on.  Those are my personal favorites and great conversational events.
As you can tell, I'm quite the connoisseur of the open house lunch.  In the 6 or 7 towns I serve there are, probably, 15 REALTOR open houses per week with lunches served, depending on the season.  There are, actually, REALTORS who are known for the quality of their open house lunches.  They have the largest attendance at their events because of their food's reputation.
And that's the whole point of serving food.  Obviously, more REALTORS will attend if you promise to feed them.  Works with me every time.  A REALTOR open house is for members of the profession to preview properties and recommend them to their clients.  Sometimes REALTORS will bring their clients to the broker open house which are typically held on weekdays, mid-morning to lunch time.  I had a listing in Upper Montclair a few years ago which was one of the highest residential properties in town, built on the side of First Mountain.  There were 93 steps up to the front door and I knew I wouldn't get any turnout at the REALTOR open house unless I had, not only lunch, but a lunch from a well-known caterer.  It worked, and one of the REALTORS brought her client who had lunch with us and then bought the $900,000 house.
Who pays for these gastronomical events?  Guess.  Occasionally a mortgage rep or home inspector or other service provider will volunteer to foot the bill (also within the framework of NJ's rules and regs) but, for the most part, what we're eating was paid for by the hosting REALTOR – so one man's perk is another man's expensive investment in his or her seller's success. 
Do REALTORS typically provide food at Saturday or Sunday public open houses?  No.  If you're a house hunter you have to provide your own incentive for being there.   Food would only be a distraction from the property, anyway.    
You may be wondering – why bother to write about this?  Well, there are so many serious topics in this real estate environment that I was determined to devote this post to something more like fun than funk.  An open house meal is a small enough perk (for a jam-packed day dealing with situations from the comic to the absurd)  but it's my small perk and I enjoy it!   I like getting a free lunch while I preview properties for my clients.  If I play my cards right and take in multiple open houses, maybe I'll even eke out a free dinner, too.  I like comparing recipes with the host REALTOR or caterer.  I enjoy schmoozing with  my fellow practitioners over a ham sandwich, taking 10 minutes out of our hectic day to relax and talk about, maybe, nothing at all.  The other REALTORS attending the open house are competitors, surely, (and some would probably be happy to see my head on a pike) but for that few minutes, there is collegial conversation and even a few laughs.  It ain't a week in Cancun but it's fun.  That's worth writing about and, even, celebrating.