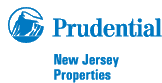 by James Stefanile, ABR, GRI, SRES, QSC, Realtor/Associate, Prudential NJ Properties
Buyers are controlling the current market, right?  It seems to be a prevalent attitude among buyers recently, here in early 2011.  Prices are under pressure, there's lots of inventory and sellers have been brought to heel.  There's never been a better time to buy.  No argument.
Why am I bothering to write this?  All of the above are pretty obvious.  Then, why are transactions not happening in negotiation because of seller objections?  Sellers are supposed to be humbled and compliant.  I guess sellers didn't get that memo.
Who's to blame when a negotiation falls apart?  Everyone.  Sellers have to be practical in the current market but buyers have to be forthright in their efforts as well.   Submitting a real low-ball offer when you know full well that you will pay a lot more is not a smart strategy.  Lots can go wrong:  The seller can get mad and cut you off – we are dealing with people, after all.  Another, more serious, buyer can appear and knock you out of the picture (it does still happen in some towns).  At best, you will look insincere and not serious so that, even if the negotiations are ultimately successful, the atmosphere could be poisoned.
Buyers will often submit low offers based on what they think they need to do to the house in order to live in it in their preferred manner.  If the kitchen is too small and there aren't enough bedrooms, you may want to choose another house.  Telling the seller you need to bump out the back and put another floor on the house in order for it to suit you is not going to get the seller to reduce the price dramatically.  Homes are worth what the market says they're worth AS IS.  It doesn't matter how much you need to remodel as a buyer, just as it doesn't matter to the market how much money a seller has put in to the house.
My default advice to buyers is – if you really are serious about buying this house – be a serious buyer.  Offer a price the market will respect (the market is on your side, after all) and, even if negotiations ensue, the seller will be more motivated if he or she sees that you are serious and not just fishing.  No seller is going to give away a property (I'm talking about homes that are not in financial distress – short sales and foreclosures are another matter – if that's your thing, read  December 2010's post).  You are not going to score some incredible deal based on a low ball strategy.  This is not just my opinion.  I see it play out time and again.  Some buyers are overly impressed with their negotiating ability and strategic thinking and are shocked when it doesn't work out.  Buyers new to the process may have a learning curve to climb.  That's normal and not a problem, but, by all means, LEARN!   When your strategy fails once or twice it may be time to adopt a new strategy.  Most Realtors want to see you succeed and will give you advice to that end.  They have been involved in more real estate transactions than even your mother, father, brother, uncle or whomever is giving you "expert" advice.  Your attorney is also a source of good advice.  Most lawyers who specialize in real estate can warn you when they see behavior that will mitigate against success.  It's important to trust the professionals you have hired and to keep a sharp eye on your own motivation.
Both buyer and seller need to stay focused on the fact that we're all here to buy and sell a property.  My idea of a good negotiation is not when my opponent is beaten and bloodied.  A successful negotiation is when everyone gets at least some of what they want.  I have not seen any buyer or any seller ever completely "cave" to the other side.   Most often, in a successful transaction, everyone walks away from the negotiating table (and, ultimately, the closing table) with the feeling that they were respected and treated fairly.  The horror-story transactions occur, most often, when one or both parties feels slighted, ill-used or lied to.
Buying a home is an emotional process.  All the professionals you will deal with are very aware of this.  The greatest service I can extend to a buyer or seller is my dispassion.  It's all business to me and my objective is for you to succeed.  You will be living in your new dream house when that is your objective as well.