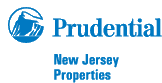 by James Stefanile, ABR, GRI, SRES, QSC, REALTOR/Associate, Prudential NJ Properties
Far be it from me to discourage anyone from buying a home financed with a mortgage.  This is just a  "word to the wise"  for those applying for a mortgage in 2011: be patient and careful, for it's a different mortgage world than in years past.  There is mortgage money available, unlike past markets, for qualified borrowers.  The issue is not lack of money, but, rather, an increase in what  lenders need to know.
I've helped buyers with home purchases recently who have bought and sold multiple properties and they all see the difference in the mortgage process from the past.  Underwriting standards have tightened and become stricter (not the same thing), so you need to be qualified, obviously (seems silly but the unqualified mortgage recipients of the boom years are what got us where we are today).  More importantly, the information required from a borrower is much increased from years past.  Lenders, brokers, investors want to know more and more about you.  Where did your deposits come from?  Is this regular income or a one-time windfall?  Example: if you deposited $5,000 in cash in your checking account, the lender wants paper proof of where that money came from.  If you deposit salary checks, insurance checks, etc., the lender wants that history also.  Cash is your nemesis since it's hard to trace.  The lender wants all your income and assets "sourced", in other words, have a paper trail or documentation of your deposits and assets.
Once the lender pulls your credit at the beginning of the process, you need to keep your situation as static as possible during the mortgage approval period.  In other words, don't buy a boat, get that nose job, purchase big ticket appliances.  Lenders will see those transactions and won't like them.  If you're buying a home and you need new appliances, wait until after the closing to purchase them.  Lenders want to know if you lost your job or had any other financial difficulty during the application process, naturally.  Lately, they will scrutinize that and, additionally, all your financial decisions while you are awaiting your approval.
Again, I'm not discouraging anyone.  Be advised beforehand that this is a new world and you need to be patient and forthcoming while the lender asks for more and more information.  The mortgage process is, usually, a 2 month schedule.  You can put up with this for a couple of months in order to fulfill your objective of home onwnership.  You can also be proud that you are among the well-qualified borrowers in today's market.  Every time I attend a closing these days I know that the buyer is in the top tier of qualified individuals or he or she wouldn't be in the room with me.
New Fannie Mae guidelines mandate a "hard pull" on your credit just before the closing in order to ascertain the recent stability of instability of your situation just before approval and funding.  Sure, it's another touch on your credit which no one likes, but it's explainable to your next creditor and, again, it's taking you one step closer to your goal.
Have your ducks in a row before you apply.  Gather paperwork such as bank statement, tax records, gift letters, etc.  Ask your lender what documentation you may need.  Be pro-active in keeping in touch with your lender, ask your mortgage rep if more documentation is needed for anything you provide and be thinking, in advance, where that additional paper trail will come from.  Don't be surprised by some of the lender's requests.  I had a borrower who changed her name, legally, and had to simply provide a note explaining the multiple names the lender found.  If relatives are gifting you money toward your purchase, tell them to be prepared to document the gift and to be co-operative in the process of verifying the gift.  Sometimes relatives get annoyed when the lender pulls them in to the process.  They need to patient and understanding, as well, in order to make this an orderly and timely process.
I know what you're thinking – "The banks got us in to this mess and now they're making us pay with torturous underwriting".   You may be right, but you want to buy that property – right?  You are well qualified and what  the lender is asking for are details you have no trouble sharing – right?  And you understand there has never been a better time to buy with low interest rates, a glut of  inventory and pressure on prices – right?   These underwriting standards are what you need to comply with for  a couple of months.  It's not the end of the world and we should be glad the financial services industry has seen the light and is trying to keep the mortgage and securities market healthy, even through this, perhaps, imperfect process.