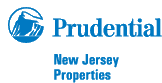 by James Stefanile,ABR, GRI, SRES, QSC, REALTOR/Associate, Prudential NJ Properties
The result of the last 2 years in our economy has been a large amount of homeowners behind on their mortgage payments.  Eventually, these homes fall into foreclosure or the owners will attempt to sell the property before that happens.  When a seller receives less for the sale of a home than he or she owes to the lender in mortgage balance, the result is a short sale.  Short sales are also known as pre-foreclosures.  There are many homeowners who are "under water" or "upside down", both slang terms for short in value vs. mortgage balance.
So, are these homes a bargain when they come on the market?  Perhaps, but there are caveats. 
The first is:  Don't be in a hurry.  The seller's mortgage lender has to approve your offer.  This could take a while.  You are now dealing with a bank department swamped with short sales so don't expect an answer this month…or maybe not next month.  I've seen attorneys tear their hair trying to get a green light from lenders in short sales.  Also, be aware that you are not the ideal buyer in the eyes of the seller's lender.  They'd much rather have a cash deal with an investor who doesn't intend to live there than you and your need for a mortgage of your own.
The second caveat is: Don't expect the seller (or the seller's bank) to honor your home inspection concerns.  If the seller had the money to re-imburse you for the leaky roof or the blown out boiler, he'd have enough money to pay his mortgage.  He has neither.  The seller's lender is certainly not going to reduce the price for these issues.  You simply have to deal with the fact that there isn't any money for improvements and they are going to be on your dime exclusively.  The decision is whether the house is enough of a value to justify the money you will need to spend after closing. 
Caveat number 3:  Your lender may require more paperwork, given the distressed financial nature of the property.  Your lender may be hesitant to approve your loan if the property is physically distressed.  Most investors want to lend on homes that are "move in ready".  More delays.  Even well qualified buyers who are purchasing non-distressed properties are made to jump through hoops by lenders in today's mortgage environment, so expect your hoops to be higher still.
 Number 4: Who pays the property taxes?  The homeowner in distress probably has no money for them, either.  You may have to shoulder this cost.
Number 5:  Are there any other liens on the property – IRS, construction loans, water & sewer bills?  Guess who's responsible for that?  You need to know what other obligations the seller has left behind before you inherit them.
Number 6: Is there a second mortgage?  If so, expect more delays while that lender has his say.  Make sure you're not inheriting a home with this additional obligation.  Title insurance is a must!
 Number 7: Are the utilities still on?  Is there still oil in the tank (if applicable)?  Is the heat on or is the house winterized?  Are there any municipal requirements to be executed based on the municipal fire or C of O inspections?  If so, who's going to pay for that?  Most likely, you are.
Number 8:  As a buyer, never forget you are dealing with a seller in distress.  He doesn't wish you well and he's not going to leave a bottle of champagne on the kitchen counter after the closing for you.  He's scared, emotional, resentful and angry.  None of those emotions are good ingredients in a real estate transaction.  The short sale and foreclosure process is, by its very nature, adversarial.  The seller is being forced out of his or her home and you are attempting to score a bargain.  In the most extreme of cases, the dispossessed occupants have even vandalized their own home.  Be sure your sales contract is contingent on your home inspection so you don't buy a home with cement poured down the chimney and toilets.  A home warranty may also be a very good idea when purchasing a property in distress.
Number 9: Don't think the seller doesn't care how low a price the home sells for.  The larger the forgiven debt (difference between sales price and mortgage owed) the bigger the seller's tax liability for that amount.  Also, his lender may reserve the right to come after him for the amount of shortage.  His lender has to approve the sales price as well, since they're taking the loss.  If you and the seller have agreed on a price that's lower than the bank's approval amount, the sale may not go through or you may be asked to pay the difference.
Number 10: Make sure you have an attorney who's done short sales before (as a buyer or seller).  All of the circumstances above require very specialized skills from all attorneys in the transaction.  You need specialists in all aspects of this transaction, from your REALTOR to your home inspector, etc.  Assemble a panel of experts in the distressed property realm and sit at their feet and learn.
Number 11:  I saved the best for last.  Make sure you know you're attempting to purchase a short sale.  Huh?  The listing REALTOR is obligated, if he or she knows, to disclose a short sale, either in the MLS, or by face to face disclosure.  I've seen transactions that didn't start out as short sales and the listing REALTOR had no idea.  There's now a field for the listing agent to check in the Garden State MLS listing called "Lender Approval Required – yes, no, unknown".  Unknown?!!?  You had better know before you jump into that one.
As a seller it's also vital to hire professionals who have short sale experience.  The same conditions as those above apply to the seller and they are even more crucial since they apply directly to the seller's situation.  The seller's attorney is doing much of the heavy lifting when it comes to dealing with the seller's lender.  That attorney must be particuarly well schooled in short sales.  There are law firms that specialize in these kind of transactions – a sign of the times.
The glut of short sales and foreclosures is skewing prices and will continue to do so until this kind of inventory is removed from the market over time.  We seem to be in a "jobless" economic recovery and, until there's more stability in the job market we're going to continue to see homes in distress and caution among consumers regarding real estate.  As of now, approaching the end of 2010, there seems to be some signs of stability in the market, but that only means it's not in free-fall.  A healthy market will arrive with the rest of the recovery.  In the meantime, there are going to be some buyers and sellers who will be brought together by short sales.  Real estate transactions tend to be somewhat emotional anyway and mortgage distress only sharpens that condition.  Professionalism, knowledge, cool-headedness and patience are needed, above all, in this process.